What is logistics? The job position in a logistics company is a question for many students, and those who want to learn import-export and logistics because not everyone knows what logistics is . The concepts of logistics and the logistics industry at school are still heavily theoretical and vague. Therefore, in this article, newslax.com will analyze in a simple and practical way logistics and logistics work.
1.What is logistics?
It is very difficult to define the concept of Logistics accurately and completely . Somewhere in Vietnam and around the world, Logistics services change, develop and expand constantly, making the understanding of logistics increasingly diverse and rapidly changing.
We can understand simply, Logistics is a logistics service, a part of supply chain management including planning, implementation, and control of arrangement, packaging, transportation, and procedures. Customs clearance for goods, and effective storage of goods and services, delivery and receipt of goods as required, etc.
2.Job positions in Logistics companies
Currently, there are more and more logistics companies in Vietnam and the need to recruit personnel is also very large and diverse. However, many students are still very confused when it comes to logistics, even students majoring in foreign economics (a major specializing in training import-export and logistics at schools such as Foreign Trade University, University of Foreign Trade, etc.) Economics, College of Foreign Economic Relations,…) are also quite confused when talking about specific jobs in logistics companies.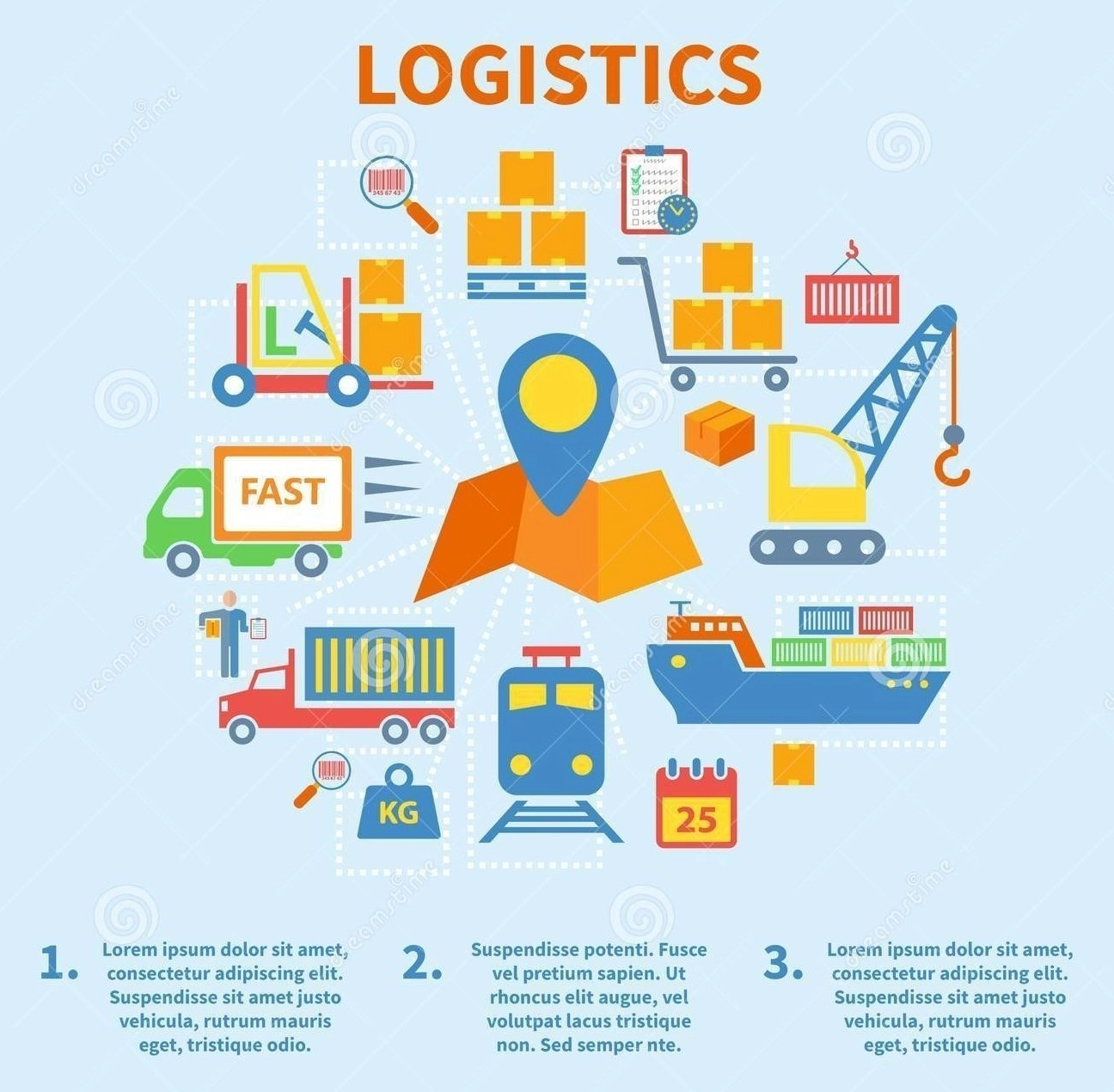 So specifically, what do they do for different job positions in Logistics companies? will outline the most general and easy-to-understand way for you to define as follows:
Documentation/customer service officer
+ Documents, answering customer questions
+ Connect information between departments in the company…
Business man
+ Contact us to request quotes related to the services the company provides
+ Making quotes and looking for customers…
+ Consulting and meeting customer requirements
Fieldworkers
+ Directly work at the scene, contact with public agencies such as customs, taxes, origin
+ Control import and export goods
3.Illustrative example describing the work of a Logistics company
Below is an example of a logistics service for May 10 company, excerpted from an article on the Vietship forum.
Daily, weekly, monthly operations will have pre-scheduled orders sent to transportation companies (logistics companies) until this hour, this day, this month, how much will Garment 10 company need? How many containers of fabric from Italy, how many kilograms of buttons from Korea, how many threads from the factory in Bien Hoa shipped out to make order A in how many days…
Based on May 10's order, the transportation company plans and discusses with May 10 to decide which day to import what first, by what route (sea or air), whether combined or combined. goods with other orders or from other units or not,… the purpose is to save maximum shipping money for Garment 10, keep up with daily production schedule without losing much storage costs (this the company May 10 cannot have the conditions to combine goods, does not have a global agent system and does not have a good plan with a transport unit).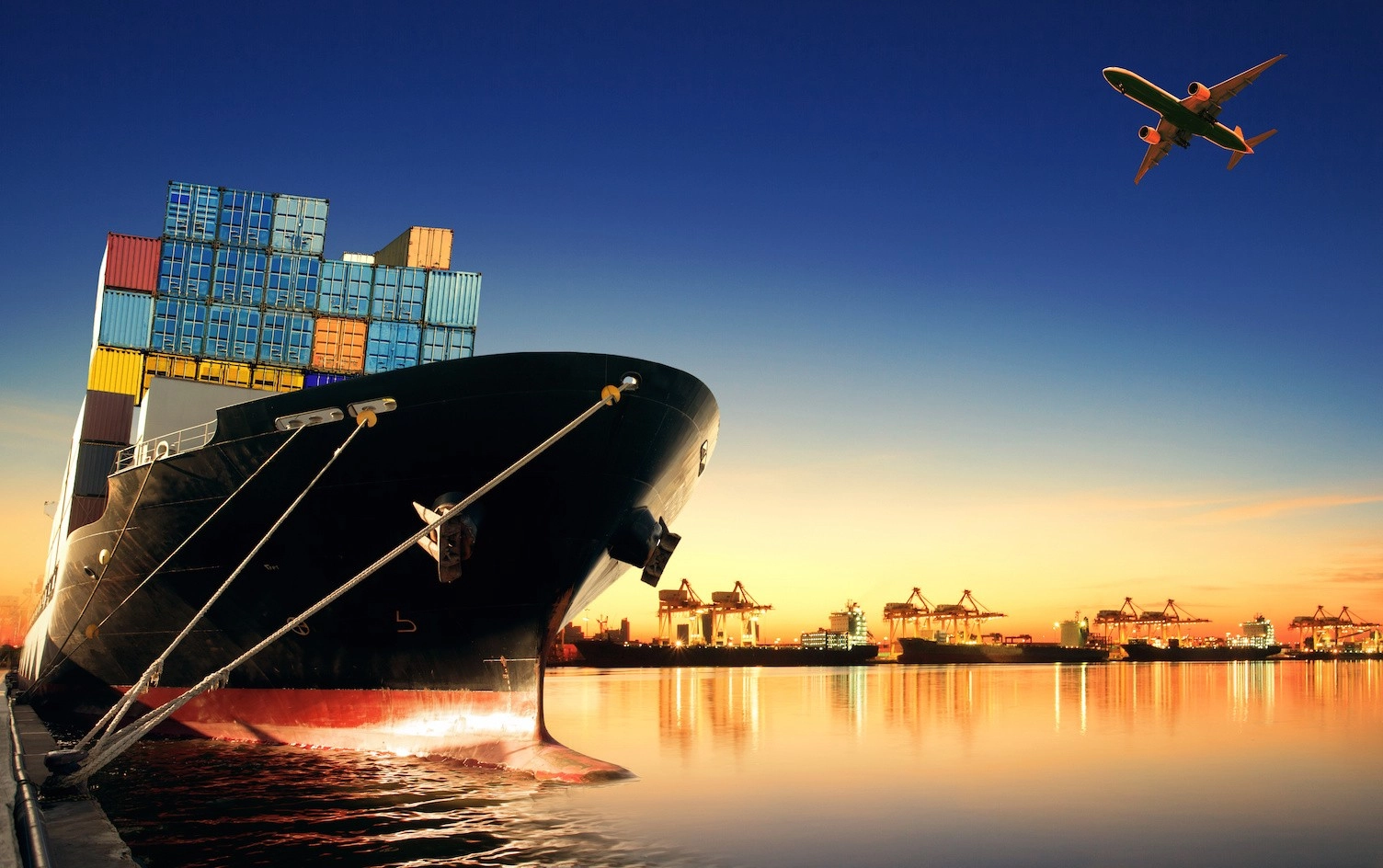 If everything goes smoothly, no workers get sick, no power outages, no rain, no storms, no earthquakes, no changes to orders, designs, no shortages, no price changes, no conflicts. compete, change suppliers, etc., the transportation company just keeps doing it and collects money.
But there will be times when due to one of the objective reasons, May 10 is forced to urgently import raw materials to get to production in time. This is when the transporters will have to come up with the optimal solution for customers, go equal to Sea (LCL; FCL), Truck, Rail, Sea-Air or Air… So freight forwarding companies (logistics companies) must participate more deeply in the production and business of May 10.
The goods produced will require a shipping company, a Logistics company or a FWD (Forwarder) company to send a few smart-mouthed guys to say a few right or wrong words, lower prices, and raise commissions to win shipping jobs. shipping but, there is a "but", competing like that is very difficult, the company that is doing transport for May 10 has to label and number each product, each box, each order, each shipment. , there are a few more steps that I would like to skip, they have to scan the code to get goods data to upload to the transportation company's network and to jointly manage the amount of goods and materials in/out with May 10.
Once the goods are ready to be released, the distribution plan for domestic distribution, how much abroad, how many products this store has, how many products that store has, the transport guys already have, at this time the The transportation company will plan which order to close, where to go first, there may be retail cargo, container cargo, set cargo, and air cargo.
The goods arrive at the destination port and then the logistics company continues to carry out customs procedures, transfer the goods to the distribution warehouse or deliver directly to each store ordering the product or sales agent for May 10,…
The logistics company can collect money, record reports on consumption, inventory, exchange, warranty, request to ship more goods tomorrow, etc. for May 10, from there May 10 has a production plan, distribution, exchange, warranty, complaints against material suppliers, etc. and inform the transportation company of the transportation plan, this market needs this product, but does not need that product, this market is selling out and moving to another market to clear the goods. Which orders are still in the warehouse, which orders have been released to the market and at which shop, on which date, which order is on sale, which promotion, and which type?
All, all of May 10's products are located in which country, which city, which warehouse are all managed and updated daily by the transportation company with May 10.
Even the search to expand distribution markets in other countries, requests and feedback from sales agents, from market work, and from customers of Logistics companies can help May 10 always for the sake of business. Their transportation company has a global system and knows about local companies, so it is more convenient for them to bridge trade. study tax accounting
Above are the jobs, which can be said to be quite complex and complete (all-inclusive) of a Logistics company serving its customers, Garment 10 company. You can see, the work of the company is Logistics company is not simple or easy and requires extremely high precision. However, this is also challenging and interesting work.